Great ROI (Return on Investment)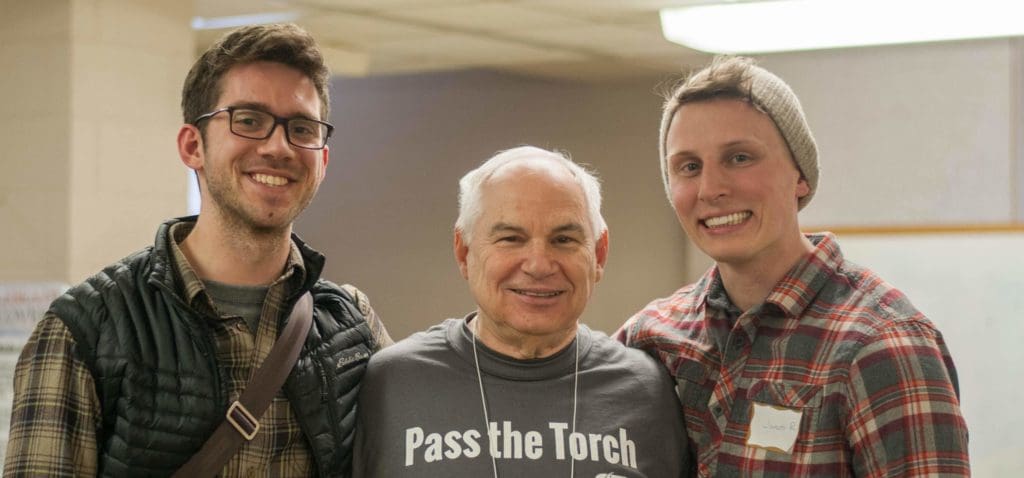 What investments are worth the risk? The most rewarding investments are those that produce far-reaching and continuing results rather than those that produce a one-time result or a small return.
As one of the many young men who grow up in the heyday of Christian Service Brigade in the 60's and 70's, I greatly appreciated the more mature men who poured into my life, but I certainly didn't realize the commitment of time, energy, and finances they sacrificed to prepare me to serve in numerous Christian leadership roles. In fact, outside of my parents, I am quite certain that these men did more than my church or Christian college experience to prepare me for genuine Christian leadership.
About thirty years ago, I had the opportunity to reconnect with Brigade in my local church which enabled me to serve over the years as a Tree Climber leader, a Stockade Ranger, and a Battalion Lieutenant and Captain over the years.
The effectiveness of a local CSB Unit is directly tied to effective relationships between the leaders and the young men in that ministry. Effective leaders are not the most educated, the best looking, or the most athletic; they are the most sincere. Almost all of the effective leaders I learned from decades ago had no more than a high school education, and some no more than an eighth grade education. But that didn't matter to me. What mattered was they were sincere in their faith and that they cared enough to invest in me!
The longer I served as a leader, the more I began to realize that no matter how much I cared about the young men and how committed I was to the Battalion ministry, I was only able to effectively mentor a couple of young men at a time. It was crucial that other capable godly men commit to the ministry in order to best meet the needs of all of the young men effectively.
After this realization, I first began to invest in the life of a young man who graduated out of the Battalion ministry and came back to serve as a leader. Through that experience, the investment began to grow as the lives of more of the young men were reached.
From that point onward, I began to invest in the lives of other men who came to serve with me in the Battalion ministry. These men came to the ministry in various ways. Most came as interested fathers who enjoyed a campout or other event and saw the effectiveness of the ministry. Others came from a challenge delivered during a sermon or at a men's ministry retreat.
What does investment in the lives of Battalion leaders look like? As we know, all investments cost something, but this investment is worth the commitment of time and resources. Investment is not simply delegating tasks. It is taking the time to know the gifts and strengths of those you are training. As you began to mentor these men, you will find that some are comfortable presenting material in front of the young men. Some are hesitant to even pray in front of others. All of them have gifts or hobbies that are worth sharing with the young men.
Of utmost importance is the faith walk of the potential leaders. Although, you may get potential leaders who have a mature Christian faith, most are a work in progress. Teenage young men do not expect perfect leaders, but they do count on sincerity and consistency, and they can smell a hypocrite a mile away. Encourage the men you are mentoring in their personal faith. Encourage them to attend worship regularly, commit to personal and family devotions, and to pray for the young men with whom they are directly working.
So how do you begin to invest in these leaders? First get the men involved in their gifted areas. Those who are athletic can lead the games. Those with a hobby should share during the mission activities. Some men are great in front of the group while others are more effective in one-on-one mentoring of the young men in their individual achievements. Make sure to offer timely praise and encouragement for a job well done. When offering constructive criticism, be sure to do it in a positive manner.
After the men have reached a comfort level in their areas of strength, encourage them to gain experience in their weaker areas. For those who are uncomfortable leading a council ring, help them to prepare the first couple of times. Don't simply hand them a book and tell them to read the council ring. After the first couple of times they engage in an area outside of their strengths, sit down and discuss the experience. Most men have an idea of where they were successful and where they struggled.
If possible, invest in these men outside of the Battalion ministry. Above all, remember to pray regularly for the Lieutenant(s) in whom you are investing. The greatest encouragement of investing in the lives of your fellow Battalion leaders is the far-reaching results you will enjoy as these men invest in the lives of young men who will invest in the lives of other young men. As the Apostle Paul wrote to Timothy, one of the young men he mentored, "What you have heard from me in the presence of many witnesses entrust to faithful men, who will be able to teach others also." 2Timothy 2:2 (ESV)