What to do when… Introduction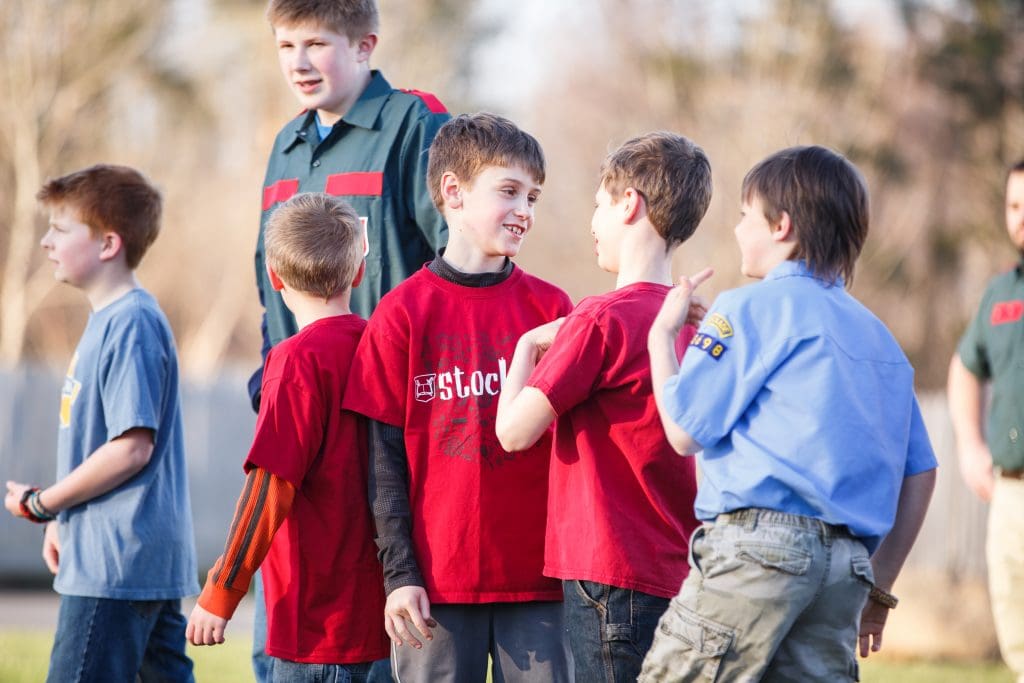 View a list of all the problems covered in this series.
—————————-
The ideas presented in this series of articles are based on principles recognized through the combined experience of countless Brigade leaders over more than 80 years of ministry to boys and young men.
Principle 1: The vast majority of discipline cases are really group control cases.
Almost 90% of the "discipline problems" can be resolved by a reorganization of the group or by some change in the procedures of the group. In this way, the natural energy and desire for action of boys can be channeled in more appropriate ways. Perhaps one out of ten cases involves a boy who is deliberately acting in a disobedient, disruptive manner.
Principle 2: Leaders Lead
Leaders who are involved, committed and enthusiastic about the program will spark similar attitudes in boys and have relatively few problems with discipline. One Battalion captain makes the point when he says, "It seems to me that if a leader really wants to put the proper amount of time in the Brigade program and show the fellows that he has a genuine concern for them, then to a large degree, the need for discipline becomes Academic. True friendship and respect must be earned and the more a leader involves himself in the life of each boy, the quicker and tighter this bond becomes."
Principle 3: The squeaky wheel often
needs
the grease
Boys who are particularly difficult to handle are usually the ones who most need the loving, personal concern of a Christian man. There is always an explanation for a boy's behavior and it is not always what we think. Some boys crave attention and misbehave to get it. Others are angry and bitter and take it out on others. Some boys don't even know why they act as they do. But " troublemakers" are boys who are hurting and who are looking for someone who cares about them as persons. They cannot be absolved of the responsibility for their wrongdoing , but they should not be ignored or neglected. Men must make an effort to befriend them. They should not be allowed to ruin a program, but men should not stand by as they ruin their own lives.
Principle 4: A discipline problem can become a teachable moment.
Often a leader will have an opportunity to talk personally with a boy who has misbehaved. The key is the loving concern which the leader shows to the boy. This will frequently result in a time of sharing about the Gospel or living in obedience to the Lord. Leaders need to be alert and ready for these occasions.
—————————-
This series was adapted from a resource that has been used by Brigade leaders for decades.
View a list of all the problems covered in this series.
—————————-