What to do when … Boys talk or fool around during formations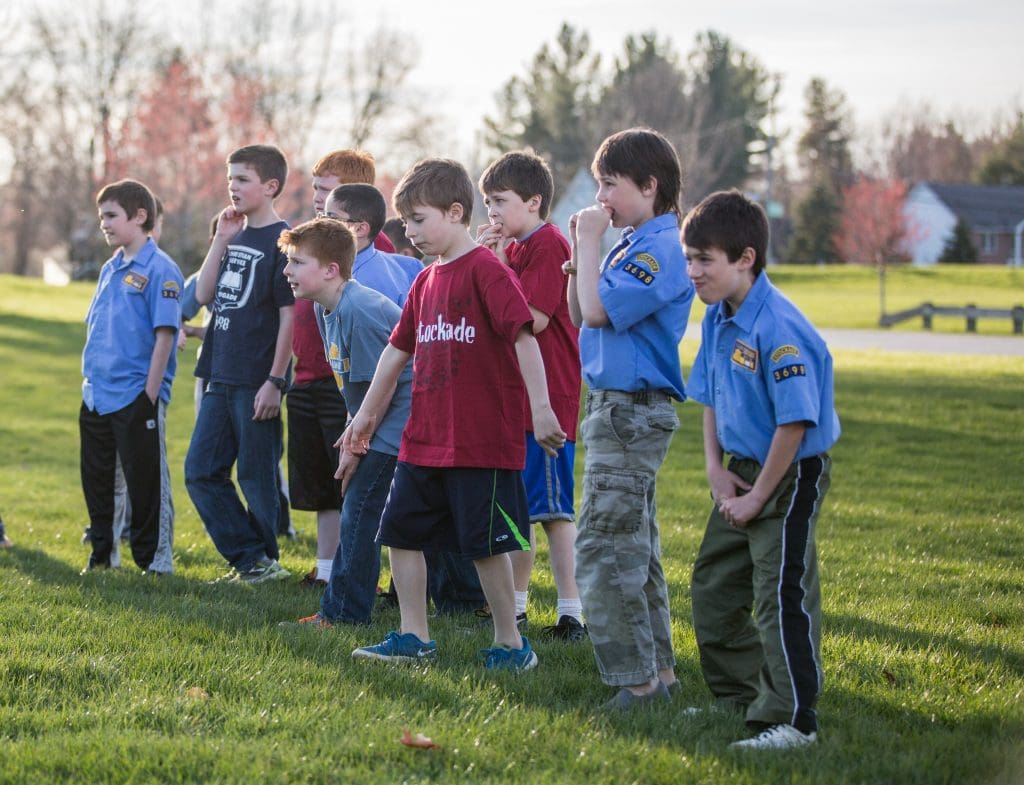 View a list of all the problems covered in this series.
—————————-
A Battalion or Stockade lines up in formation for the purpose of organization and communication. The group can begin its meeting efficiently, make announcements, give awards and hear reports. Little time is wasted in moving from one activity to the next. Adult leaders must strive for a balance in their use of formations. This is also a time in which we can teach boys and young men to respect those who are in charge of them. If this is not done well the formation can actually serve to teach boys that they do not need to honor those in authority.
A sloppy, careless attitude will downgrade the quality of the entire meeting. On the other hand, a rigid disciplinarian approach that turns the group into a Marine boot camp is also inappropriate and deflates the interest of boys.
Several steps can be taken when boys do not cooperate with the formation:
Set Expectations
Make sure boys understand that orderly, prompt formations are expected in your group and that they are in the best interest of the boys. Long lectures are not necessary. Don't proceed with the meeting until the formation is done properly and the boys are quiet. In a group formation, a captain or chief ranger should be able to see each boy clearly. Look boys in the eyes when speaking to them. Make sure rangers and noncoms are assuming their responsibility of keeping their boys in proper formation.
Provide Explanation
Help the boys to understand the purpose for formation. This need not be done all the time or for every boy who questions or has difficulty standing still at formation. But explanations can be appropriate and helpful, especially as boys get older and especially for Battalion guys. They need to understand that there are practical reasons such as confirming everyone is there and facilitating efficient communication, as well as purposes of teaching character such as practicing honor toward one another.
Removal
Remove the persistent offenders from the formation and speak to them privately. Explain the purpose of the formation and find out if the boys have any problem with it. Depriving them of participation in one of the games may be a suitable punishment. If Honor Post competition is used in Stockade, generously reward posts that line up properly and remain quiet.
Practice
Practice formations with posts and squads. Review the details so boys know what is expected of them. Play a game competing as squads or posts to see which group can line up the fastest and best. 
Brevity
Conduct formations promptly and briefly. Aim for several minutes in length.
—————————-
This series was adapted from a resource that has been used by Brigade leaders for decades.
View a list of all the problems covered in this series.
—————————-