TOO MANY BOYS, NOT ENOUGH MEN?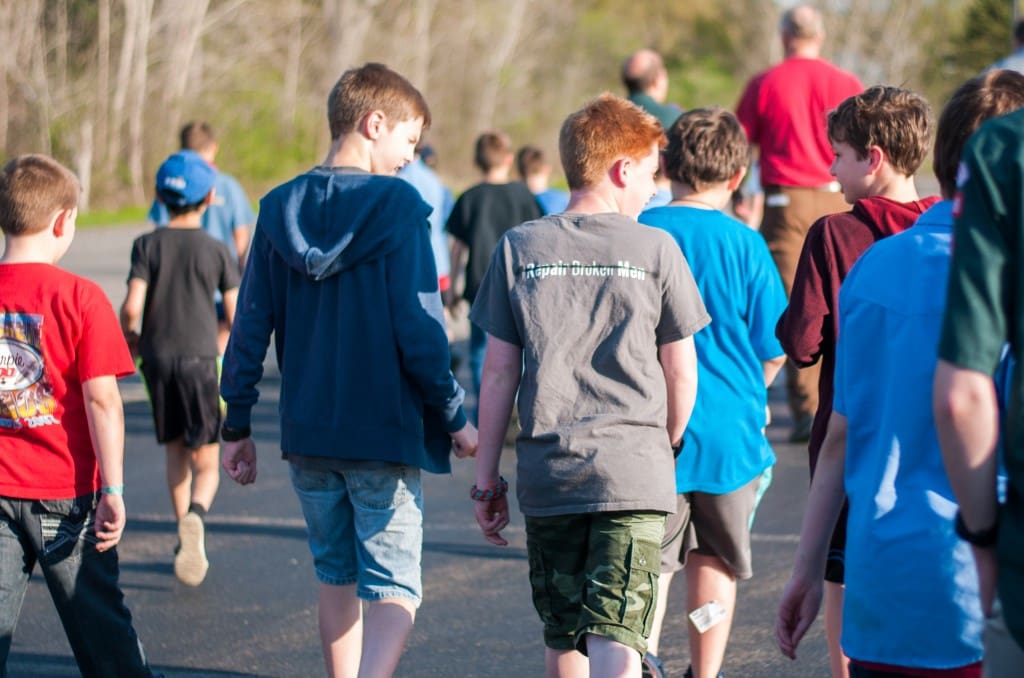 It's important to limit the size of your posts. If you can't recruit enough rangers to limit post size to six or eight boys, then you are just asking for chaos to reign. Fortunately, leadership recruitment is not the only way to reduce the number of boys in a post.
If for instance, your Stockade consists of three rangers and 32 boys, try having two game and post achievement periods. While one ranger leads 16 boys in games, two posts of eight boys each meet with the other two rangers. Then switch boys and have two more post meetings. At least one ranger will need to lead two different post sessions; however, this may be preferable to only three posts of 10 or 11 boys each. Also it will make your games better with less boys playing at one time. This also allows splitting them by age and thus not having 8-year-olds playing games with 11's.
If some of the boys are irregular attenders, don't put them all in one post. This will only result in a post with low attendance each week while the other posts have consistently high numbers.
Some Stockades limit attendance by putting boys on a waiting list until a ranger is available, or until other boys drop out or graduate into Battalion. This method has the subtle effect of advertising the need for men and often makes recruitment easier. However, depending on your local situation, it could have different effects on boys. In some cases the need to wait will increase the excitement and value of being in Stockade. In other cases, if many other activities are available, some boys may never join and will miss being exposed to the Gospel and the influence of Christian men.
Make plans so that when a ranger must be absent, he will have a substitute. Nothing is worse than trying to combine posts under these circumstances. The alternative is for the chief ranger to take the post, but this is not good to do very often since he needs to be supervising the whole meeting.
There are probably a number of men who would be willing to work in stockade except that their circumstances are such that they could not be there every week. Get a commitment from them to be substitutes. Give each ranger a list of these men to call when he expects to be absent. He should call the chief ranger only after he has obtained a substitute or exhausted the list.
Originally Published in Brigade Leader, Spring 1991