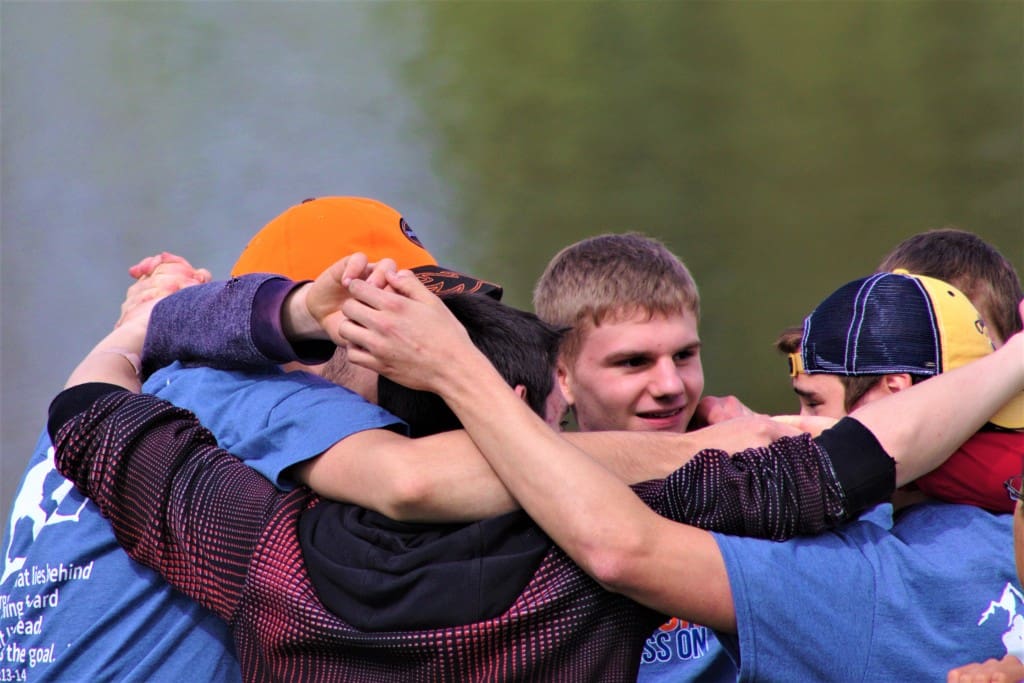 Keith Hvizdak was a Battalion captain for 10 years during which time seven boys earned the Herald of Christ award including his own son, Tim. Keith's Battalion at Rock Road Chapel in Bern, New York, averaged 10-15 boys, most of whom lived on farms in the foothills of the Adirondacks.
Though this article appeared originally in our printed version of Brigade Leader 20 years ago so some of the specifics are slightly dated, the ideas presented here are as creative and relevant as they ever were.
Here's what Keith has learned about making Battalion work:
Achievement "I think it's getting harder to get boys to do achievement so it's essential to rely on incentives. For example, I give every new boy a free shirt if he does a certain amount of achievement in the first two months. We also provide a scholarship to the boy who earns the most achievement during the year, which is a week at Northern Frontier camp.
Cost of running a program "We're located in a rural area and many of our boys simply can't afford all the things we want them to have. One boy had to save up for six weeks to pay his registration fee. I've developed a system of renting Skill Patch books. A boy pays me $2.25 for the use of a Skill Patch book and I give him $2.00 back if he returns it in good condition. The 25 cents is used to buy new literature."
Attracting boys "We count on special events, like camping trips, waterskiing and scuba diving, and mountain climbing. In the fall, we have an Olympic­style sports day with all kinds of contests.
Teen leaders "I keep my eye on boys in Stockade to see-which ones have leadership potential. I then observe them during the first year or two in our Battalion and approach them individually about being a leader. Once they have been recruited, I still interview them annually to see where they are spiritually as well as other areas of life.
Weekly meetings "We follow the meeting plan fairly closely. At this point, we only have one squad but it meets. We don't have a gym but we play games of some sort. Also, we try to do at least three Activity Patches during the year."