Troubleshooting your Stockade meeting: ACHIEVEMENT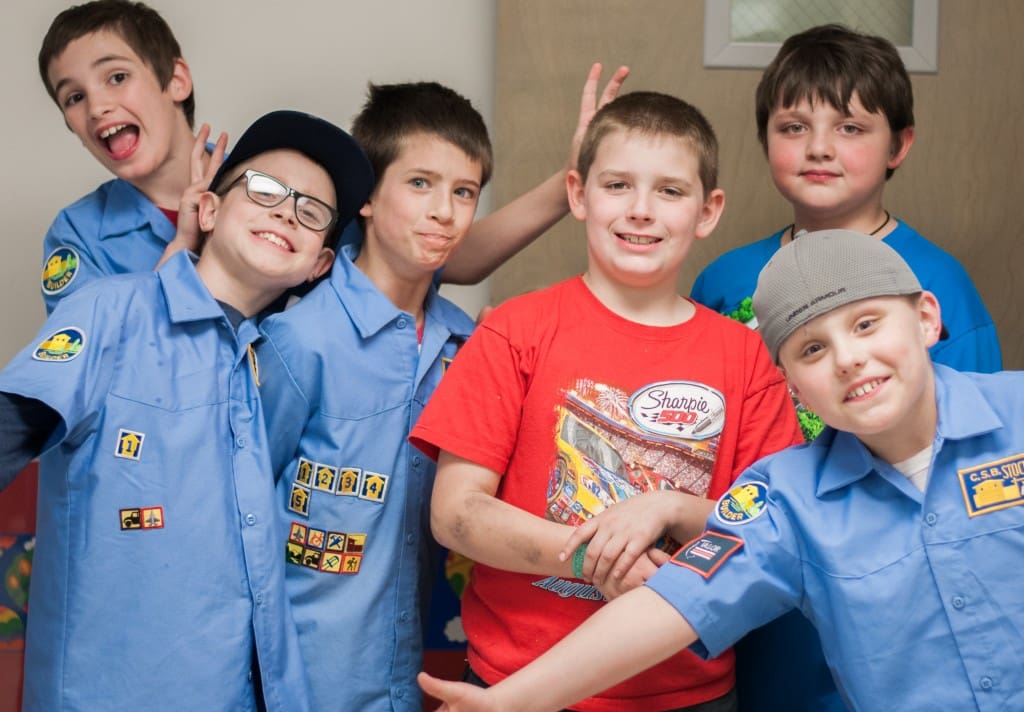 The Stockade leadership team from Anywhere Community Church has gathered in the home of Chief Ranger Al Thompson. This is their monthly planning meeting but the evening's agenda includes more than assigning the responsibility for games and Story Circle. They had a few problems to solve.
Before getting down to the fine points of planning their weekly meetings, the rangers had decided to tackle three problems they've been facing. Chief Ranger Al had suggested the rangers most closely related to the problems describe them to the group. Then they'd all add their perspectives and try to identify some solutions. The first issue to discuss had been problems during game time. You can see that discussion here. The next issue was achievement.
"Dave brought up the second problem. I'm sure all of you can relate to my concern. Most of the boys in my Post started the year excited about achievements.  They saw the patches and wanted to earn them. They wanted to help our group get the Honor Post. But lately, only one or two boys have done any achievements at all. Even though I almost beg, they won't do any work."
Al, with pen in hand, had the rangers discuss this issue while he took notes. These are the things the men discussed:
CAUSE: Built in Differences
It seems we're beating ourselves over the head trying to get some boys involved with achievements, while other boys do them willingly. There must be a built in difference in these boys.
SOLUTION
Parental involvement is one key. The boys working on achievements at home appear to be the ones who have the support of their parents. We should be sure all parents are aware of the ways they can help.
For a variety of reasons, some boys are more self-motivated than others. We aren't likely to make major changes in the personalities of our Stockaders but  perhaps we will be able to uncover some ways to help less-motivated boys get interested. Taking a general interest in the boy and helping him set concrete and realistic goals each week could be a huge help.
CAUSE: Lack of Enthusiasm
Enthusiasm among the boys has diminished since the start of the year. It appears our excitement has dwindled, too. Ranger Dave just said, "They won't do any work." Maybe part of the problem is that we're presenting achievements as work.
SOLUTION
We need to renew our own commitment to the achievement program. We should focus on the value of achievements and see them as an opportunity to build a relationship in order to build a disciple, instead of just obstacles for boys to overcome.
CAUSE: Not  using the Program Helps
We're not making good use of the program helps that are available. There are a number of things we should be using that would help motivate the boys.
SOLUTIONS
Individual Achievement Record Forms-When boys complete an achievement and see us turn to their page in our notebook to record it, they know their progress is important to us. If a boy were to lose his book, we'd still have a record of what had been completed.  That would save a lot of frustration.
You can download an achievement tracking form for each boy here
Achievement Wall Charts-These would provide visible evidence of achievement progress. If we allowed our boys to check the boxes on the chart themselves, they would identify with it.
You can download an achievement wall chart tracking form for each boy here
Uniform Shirts-Shirts provide a place to display awards, rather than having them stuffed in a boy's top dresser drawer and forgotten.
CAUSE: Not Enough Recognition
Other than announcing it in the Stockade meeting, we have not been recognizing boys for their achievement progress. At times we have not had awards on hand when Stockaders have earned them.
SOLUTIONS
Stockaders would work harder if they received more recognition for their accomplishments. And immediate recognition is important for boys this age.
Let's plan to list all the boys who pass Blockhouses or Stations in the church newsletter each month.  Then we'll mention them again at our Father/Son Dinner and our annual parents' night.
We'll check our supply of awards and order any that are missing. That way we'll be ready to give  boys their awards the night they earn them.
CAUSE: Lack of Adult Effort
While we've asked boys to put some effort into achievements, we haven't put much effort into them ourselves.
SOLUTION
Each ranger will check on each boy's progress and we'll make a commitment to provide help where it's needed. Several of our boys don't have access to the materials that are needed. We'll work harder at providing group achievement opportunities during Post  Achievements, so boys will be making progress there. If necessary, each ranger will give some extra time to help his Stockaders with their achievements.
———————————————————————-
Having made some progress on that issue, Al asked Ranger Greg to introduce the third area for discussion … Story Circle. A glimpse into that conversation will be in the next issue of Brigade Leader, but if you need help in real life please don't hesitate to contact your CSB Regional Director.
Originally appearing in Brigade Leader Magazine Spring 1987