Training idea For Young Men: Writing a Paraphrase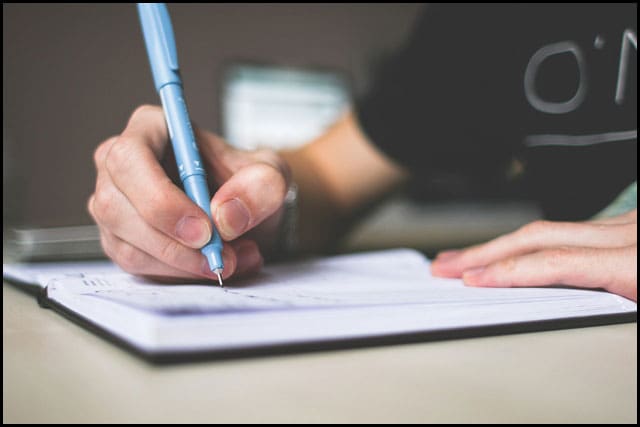 Before our program opened this year, we met several times as a Leadership Team, started our planning and divided those we expected to come to Battalion this year into squads.
During one of our last preseason meetings, I was trying to communicate to our junior leaders the need that each boy in their squad had of being loved. I began our discussion by asking each leader how they felt about the boys in their squads and what they knew about them: their likes, dislikes, hobbies, families, schools, etc.
"Are you even interested?" I asked. "What would you be willing to give up for the guys in your squad? Are you willing to work hard to plan exciting and interesting activities? Are you willing to sacrifice your desires to meet their needs? Are you willing to do the work necessary to motivate them to grow in their Christian walk?" They gave many answers, but then I hit them with the real questions. "What am I asking you to do for the guys in your squad?" The answer: love them.
At this point, we looked at I Corinthians 13:1-3 and asked one of the junior leaders to read the passage out loud. "If I speak in the tongues of men and of angels, but have not love, I am only a resounding gong or a clanging cymbal. If I have the gift of prophecy and can fathom all mysteries and all knowledge, but have not love, I am nothing. If I give all I possess to the poor and surrender my body to the flames, but have not love, I gain nothing." I then instructed them to write their own version of this passage, using their own name for  "I" and  using their own examples.
Don't be afraid to have fun and use personal examples. The point of this exercise was not to rewrite Scripture, but to help our junior  leaders use their  imaginations to come up with examples that would be personal to them and remind them of their need to show love to the guys in their squads.  Here are some of the results.
Joshua Evans
If Josh Evans could paint pictures like Van Gogh or Leonardo da Vinci, but let them sit in a closet, he would be no more useful than a canvas with nothing on it. If he could see the future and know everything, and believe that he could make the World Trade Center levitate, but makes no effort, he has nothing. If he gave all that he owned to the Salvation Army, and gave his all for everything, but shows no caring, he has nothing.
Nathanael  Bondi
Even if, Nate Bondi, could speak with such power as to set the whole world at peace, but had not love, I would do as much good as if I were to cut wood for winter only using a dull jackknife. Even if I could tell when the world was to end and understood all the symbolism in the Bible, and had enough faith to release the grasp of gravity upon all things, but had not love, I would be a useful as a broken lightbulb. Even if I could pay off the national debt and give my body to find a cure for AIDS, but had not love, I would only be doing it for my own fame and I would be worth not even a penny.
John Daniels
If John Daniels could make guns better than Marlin and Mossberg, and out-shoot Annie Oakley and Buffalo Bill Cody; yet had no love, he would be like a pussy­footed, whishy-washy fool shooting his mouth into the air. If John could correctly forecast all shooting matches and make all the proper shots; and if he had enough faith so  that he could move New Haven, Conn. (major firearm-producing town) into his backyard and donate his brain to the Advanced Studies of Firearms scientific community yet had not love, he wouldn't be worth a rusty, imitation 45.70 government issue Winchester  squirt gun.
Nathan  Goodwin
If Nate Goodwin wrote "Jesus Loves You" on all the billboards on Route 16, but did not lovingly reach out to one person passing by, he would be just another painter in the vast and growing world of billboards. If Nate could paint beautiful scenes and still paint 10 billboards per hour, but had not love, he would be as useful as if he were painting all his billboards black. If Nate were to donate all his paint, time and talent to his church, but did not reach out to one individual inside, he would be nothing but an empty billboard.
Jeremy  Hatch
If Jeremy Hatch could speak every single language of every person in the world, but doesn't love them, he's as useless as someone making their first noise. If he has the strength and courage to climb Mount Everest in his underwear , but has not love, he will only be as good as an ice sculpture. If Jeremy were to give up his clothes, house, food, everything, but has not love, he would lose his job, freeze during the winter and  end up useless  and dead.
Submitted by Paul Perry Unit #167, Dover Baptist Church Dover, N.H.