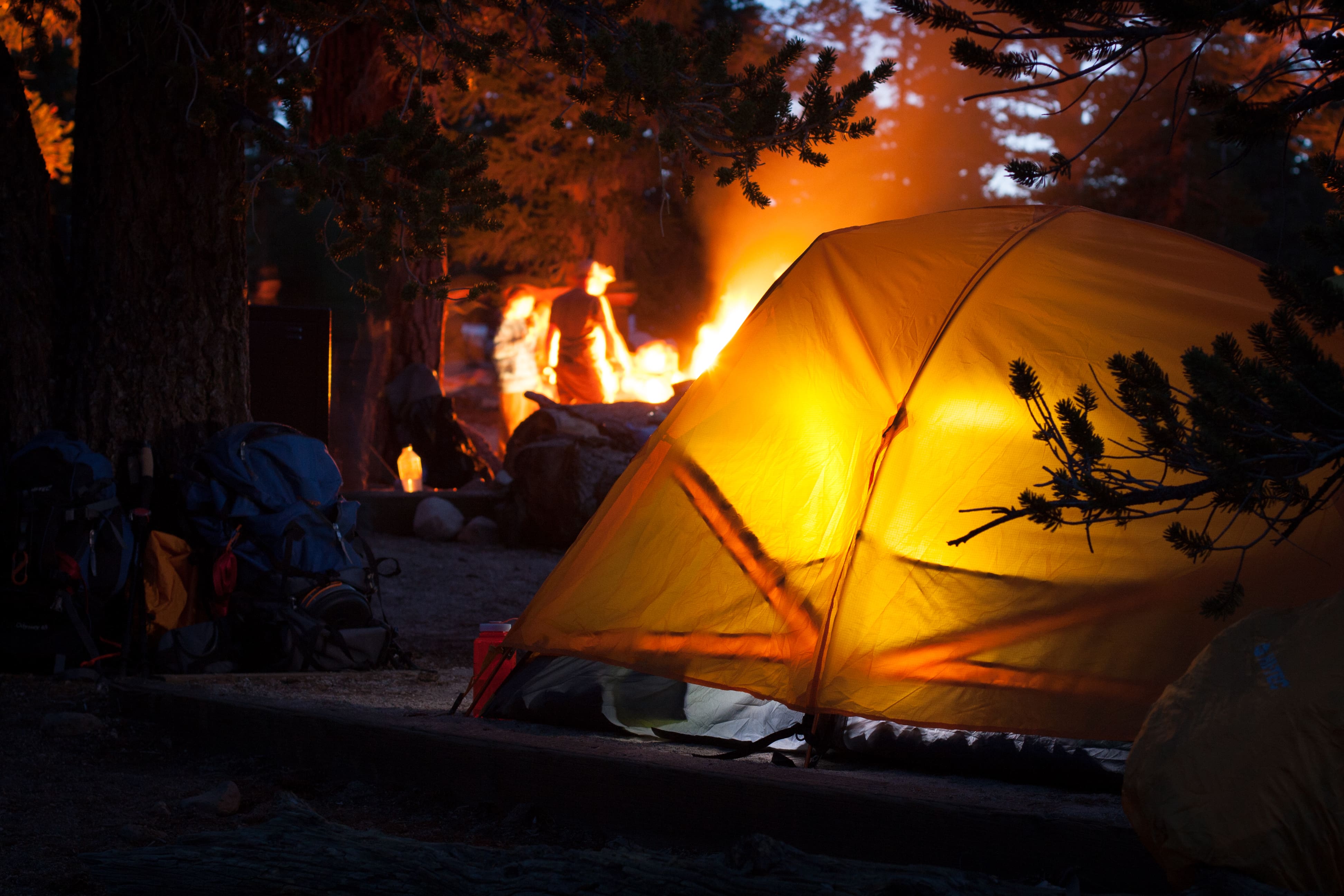 What is the rationale for taking your Battalion or Stockade on a camping trip? It begins with the total view of the boys and the program. In Brigade, men seek to help boys grow in all aspects of their lives. Spiritually, they desire to see boys enter a personal relationship with Jesus Christ and grow in Christian maturity. One aspect of spiritual maturity is private and corporate worship of God. Worship is recognizing God as the Creator, Lord and Father and appreciating his works. A tangible way to help boys worship God is to expose them to the natural world God created. It is not hard to be awed at the brilliance of God's handiwork when one gives attention to specific details (e.g., constellations, swamp life, wild animals). Most boys need help in focusing their attention on these details and appreciating them as gifts from God. Often this will occur through casual conversations between a leader and a boy as they discover some fascinating element of nature.
In Brigade, men seek to help boys grow in all aspects of their lives.
Worshipping God for his creation is more than an emotional experience. It is an intelligent act of the mind. One will also learn about the world God made. The outdoors is a vast laboratory for learning. Beyond interesting facts about nature, boys can discover the principles that God used to design his world (e.g. the food cycle, weather patterns, the importance of conservation).
A third reason for local unit camping is concentrated time available for men to build their friendships with individual boys. The weekly Battalion meeting is usually a busy, hectic time giving men only brief moments of conversation with particular boys. A camping trip allows men at least 10-12 hours of time. If planned properly, it can be casual and relaxed. This is a time to talk and listen, to observe boys relating to one another and to share common experiences, such as a long hike or a blazing fire.
Fourthly, the camp environment is especially suited to personal reflection and evaluation for both men and boys. The distractions of home life are gone and opportunities are abundant for men to help boys look at themselves and what they are doing with their lives. The campfire is often the occasion for honest discussions, grateful testimonies and challenging talks . Many boys make important decisions (e.g. to follow Christ, to forsake a sinful habit, to be reconciled with another person) in a camp setting that become "bench marks" in their Christian progress.
Don't plan a trip for the sake of planning a trip. Remember the rich opportunity that a camping trip provides for personal growth and discipleship.