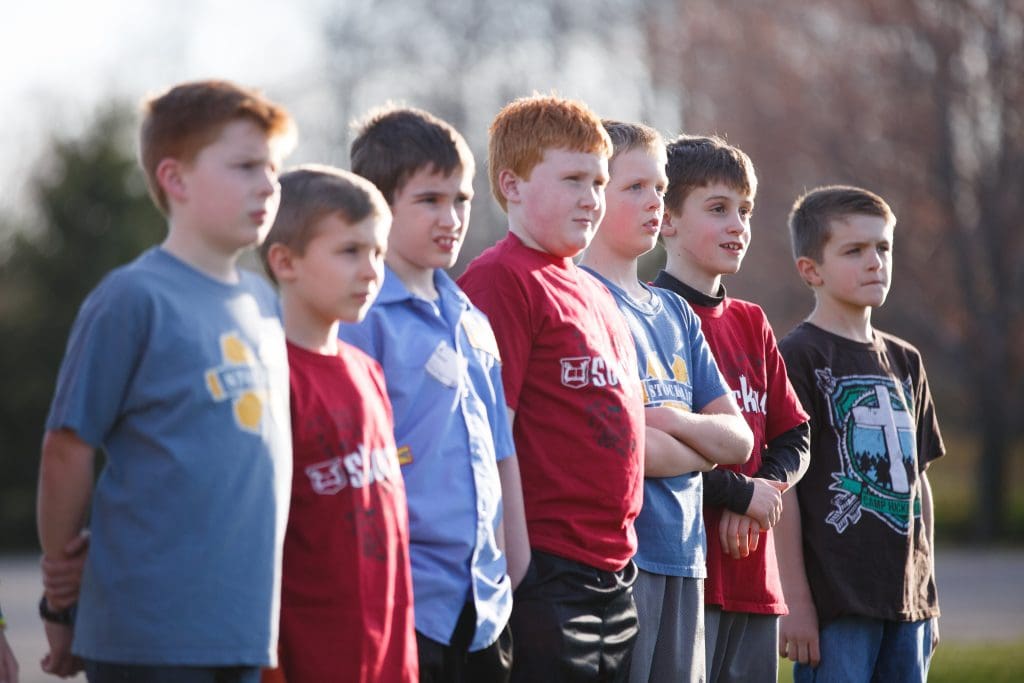 View a list of all the problems covered in this series.
—————————-
It's particularly challenging to motivate a boy who does not want to be motivated, who attends weekly meetings against his own will. Frequently, parents will insist that their sons attend the church's Brigade program. Some boys need this pressure and enjoy themselves once they arrive. Other boys resent the fact and consequently are uncooperative with the leaders.
Your ministry can be towards parents
Leaders soon realize that their ministry is not isolated to the boy (this is true of all boys) but extends to his family as well. They must interact with parents to know how best to help the son. As servants to the parents, leaders must find ways to complement and reinforce what the parents wish to accomplish with the boys. At the same time, men need to reach out and cultivate trusting relationships with boys. If boys are dissatisfied with their family relationships, they should be able to share this with men and trust the leaders with that information. This may mean keeping a confidence, sharing the information with the parents, or sharing it with other relevant parties. Ultimately you must use discernment. You are in control of the information, not the boy, and you should be clear about this as he shares with you. Leaders must be trustworthy without downgrading the parents.
What steps can be taken to help the boy under pressure from his parents?
Work hard to develop a personal friendship with the boy.
Try to do something special with him. Learn what his interests and hobbies are. If possible, involve him in some responsibility or leadership role. Give him the feeling that he is important to you and to the group.
Establish some contact with the parents
Let the parents know how their son is responding to his time in the program. Assure them that you are committed to developing a friendship with him and coming alongside them. More pressure from them is not needed. Be positive and encouraging about their son (likely they are already quite frustrated with him).
Understand how he feels
When you think you have the boy's confidence (based on his positive responses toward you), engage him to better understand his feelings. Mention that you sense he does not want to attend. Get him to talk about his feelings. Share some perspectives that his parents might have and emphasize his responsibility to and for them. Have him suggest actions he can take to enjoy his experience more and reinforce him with prayer and words of encouragement. Offer to accommodate his desires where you can do so and it is in his best interests.
—————————-
This series was adapted from a resource that has been used by Brigade leaders for decades.
View a list of all the problems covered in this series.
—————————-